Out of 65 000+ total student impressions on the AI program, only 4,3% reported they were bored during the experience which any teacher will confirm is an amazing accomplishment for the classroom.
80% of our students reported they consider pursuing a STEM career after learning through Stemi LAB.
More than 90% of the schools continue to use the learning platform in the following school year.
The platform has close to 15% of teachers from social and humanistic subjects along with STE(A)M teachers.
Our platform is used in more than 20% of Primary and High Schools in Croatia alone and 18 US states.
Stemi LAB is a scalable educational platform with advanced localized STEAM programs that are unbiased towards students' income, gender, social background and ethnicity. The impact it has on schools is immense and tangible through the projects delivered, students engaged and data collected through our AI Analytics Data Engine.
TOTAL PROJECTS DELIVERED
Pupils and teachers from over 200 schools around the world created more than 250+ AI chatbot projects for local communities: https://chatbot.stemi.education/en/showcase/2022
Since 2019, 300+ schools have enrolled for our flagship Robotics program resulting in over 3000 Hexapods being assembled and programmed around the world.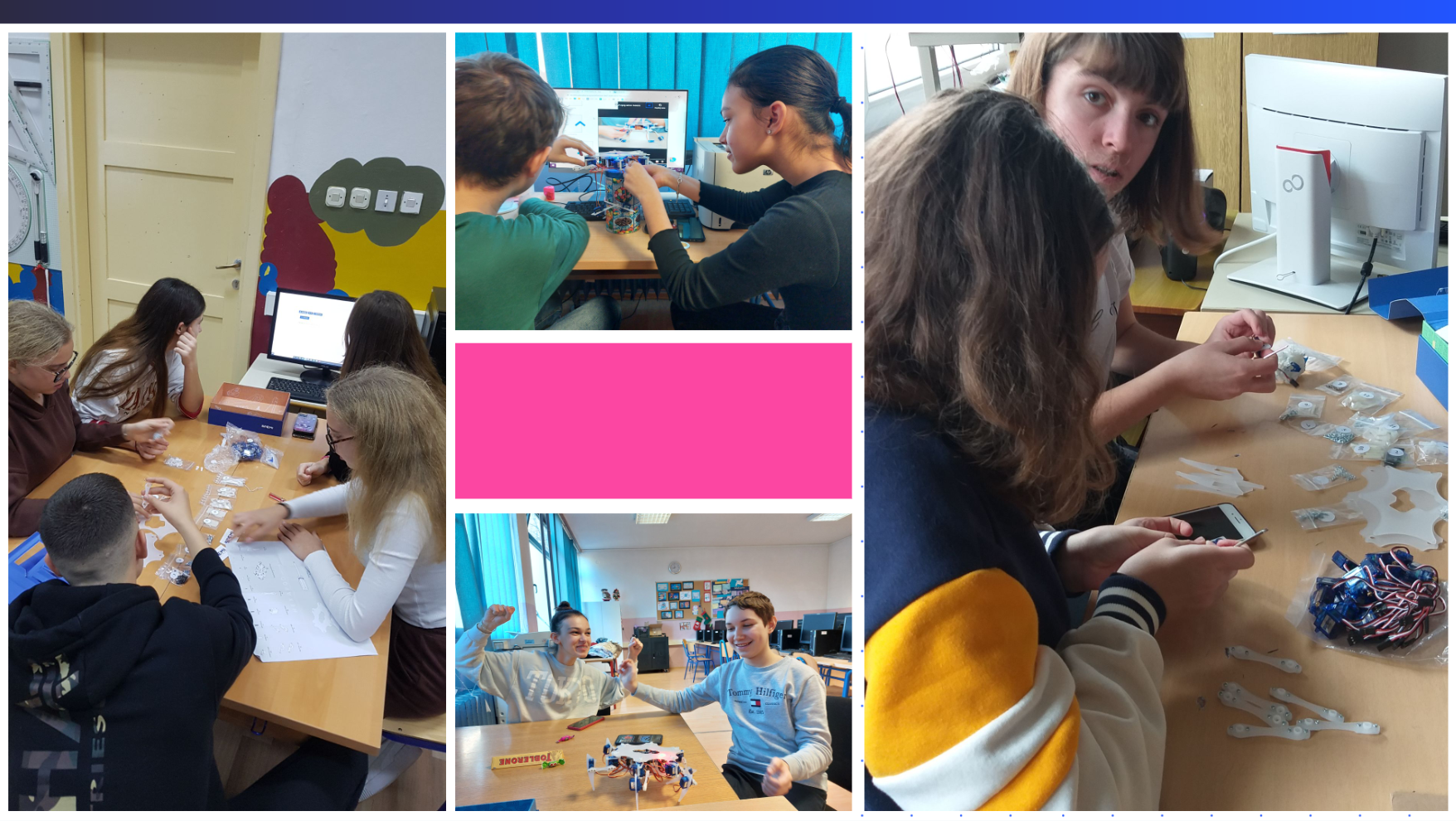 Our newest IoT program is present in 40+ schools and supports delivery and growth of around 160 smart school gardens: https://youtu.be/6Rw-cW6Ixow
Augmented Reality (AR), our experiential program currently in the beta phase, has 150 schools included and over the past few weeks is showing promising results.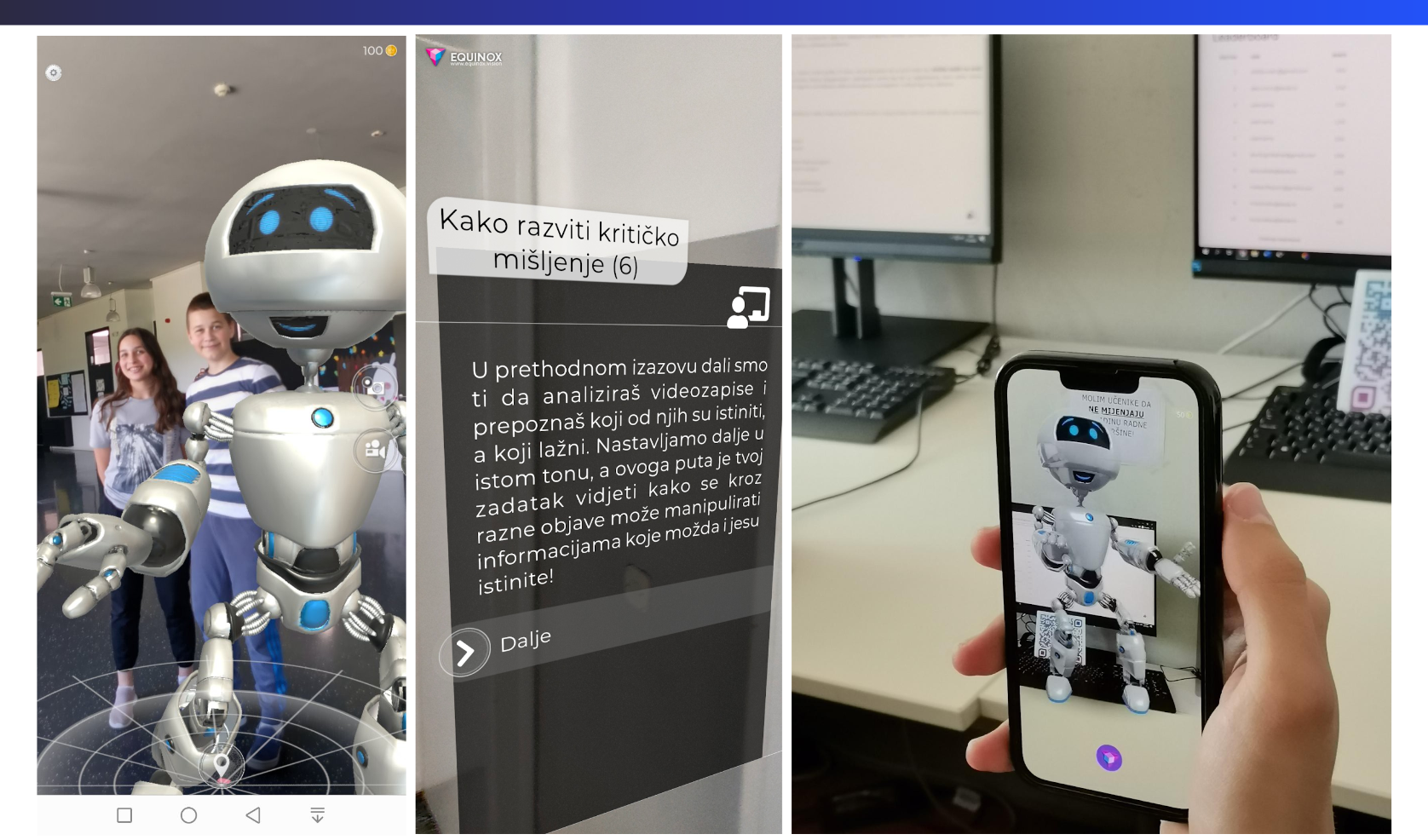 There are 5 different points which set Stemi LAB apart from all the other educational platforms you can come across, and we believe those are the exact reason why we keep on achieving these amazing results with the pupils:
1.Functional end products
What sets Stemi LAB apart is that in each program experience, pupils go through the whole process of creating a fully functional high tech product, from the initial idea to the final product.
For example, in the Robotics program, pupils assemble a bio-inspired robot from scratch and program it to be able to collect samples from the ground. In the Artificial Intelligence program, pupils create a chatbot for their school's website while in the Internet of Things program, pupils learn how to grow peppers in the small garden and, using the tech, maintain an optimal environment for their growth.
2.ALL-IN-ONE solution
All of the "ingredients" for creating the end products are available directly on the platform.
For example, if you are a teacher who wants to create a ChatGPT alike experience for your pupils without the Stemi LAB platform, to actually execute a complex project like this you would need to use maybe even up to 10 different applications and resources, scattered around the internet making it a quite complicated and tiring journey.
Stemi LAB offers you the possibility to create those experiences without the need for 3rd party software or resources – we have all the tools needed integrated within the platform itself, making it a quite unique educational software product on the market.
3.Connection with the Tech Industry
Next to the learning content and integrated tools, Stemi LAB hosts virtual tours of tech companies & STEM universities, relevant articles from the tech world and regularly organized GOAT talks & podcasts with the leading experts from the tech and science industries. Additionally, students get to experience a direct mentoring from the industry experts.
4.AI Analytics Data Engine
The core of our platform is an AI data engine which enables us to include teachers and students on a large scale into the learning experience design process. All users' interactions with the platform are collected, such as students' retention time, time being invested in certain modules, effort needed to complete the tasks, accuracy of the tasks, general sentiment after every lesson, etc. This data is later on transformed into actionable information on how to improve the experience making our programs and the platform continuously improving and evolving in dependance of how teachers and pupils consume the content.
5.Humans first
We understand how important it is to create meaningful human connections. Therefore, we are proud to say we continuously develop strong bonds with teachers and pupils through the software's integrated chat solution. Its purpose is not only being a place for real-time support and connection to the Stemi team whenever the assistance is needed, but also being a place for the schools, teachers and students to hang out with each other, share experiences, offer help and collaborate on the same projects together.
Teachers report that, by using our platform and delivering complete end products through our programs, pupils experience the immediate impact on the local communities which gives them a great sense of accomplishment and motivational boost.
This way our platform serves not only as an educational tool but also a tool which connects teachers and students on a more significant scale, allowing them to build long-term friendships and, in a joint effort, contribute to improving their respective communities.
Clear vision & mission
Stemi's mission is to bridge the gap between the technology industry and education systems. That is why all of our solutions are focused on bringing the industry into the classroom. The main goal is for pupils to experience a realistic tech environment and get inspired to work on Jobs of the Future.
To be able to do so, our work is based on the dual loop methodology:

In collaboration with the leading tech companies, our educators create and deliver industry-based STEAM experiences as all-in-one solutions for middle and high schools (K6-K12).
Through using Stemi LAB – our Learning Experience Platform, we include teachers and pupils directly into the design process. We then use the extensive data analysis and users' feedback to continuously refine the educational program so the more the platform is being used, the better it gets.
Therefore, Stemi LAB serves as more than just a place for creating and delivering curriculums:
– it serves as a tool for creating tech experiences in the classroom
– it helps us put teachers and pupils in the center of the design process who are then directly responsible for the programs improvements
– it consists of the STEAM programs created together with the fortune 500 engineers, covering industry 4.0 technologies such as Robotics, AI, IoT
Those innovative curriculums are based on non-linear pedagogy and fostering 21st-century skills and competencies such as teamwork, communication, critical thinking, problem solving, decision making, self management, creativity etc.
All of the programs/experiences come as an all-in-one solution so teachers do not have to worry about preparing learning content, training for the program, hardware and software synchronization or managing the class. We've got it 100% covered.