The Bio-inspired Robot for
a Complete Engineering
Experience
The STEMI Hexapod is perfect tool to introduce students to robotics. This customizable and programmable robot is singularly designed for education. By designing their own hexapod, students engage in a creative and demanding task of constructing their first robot.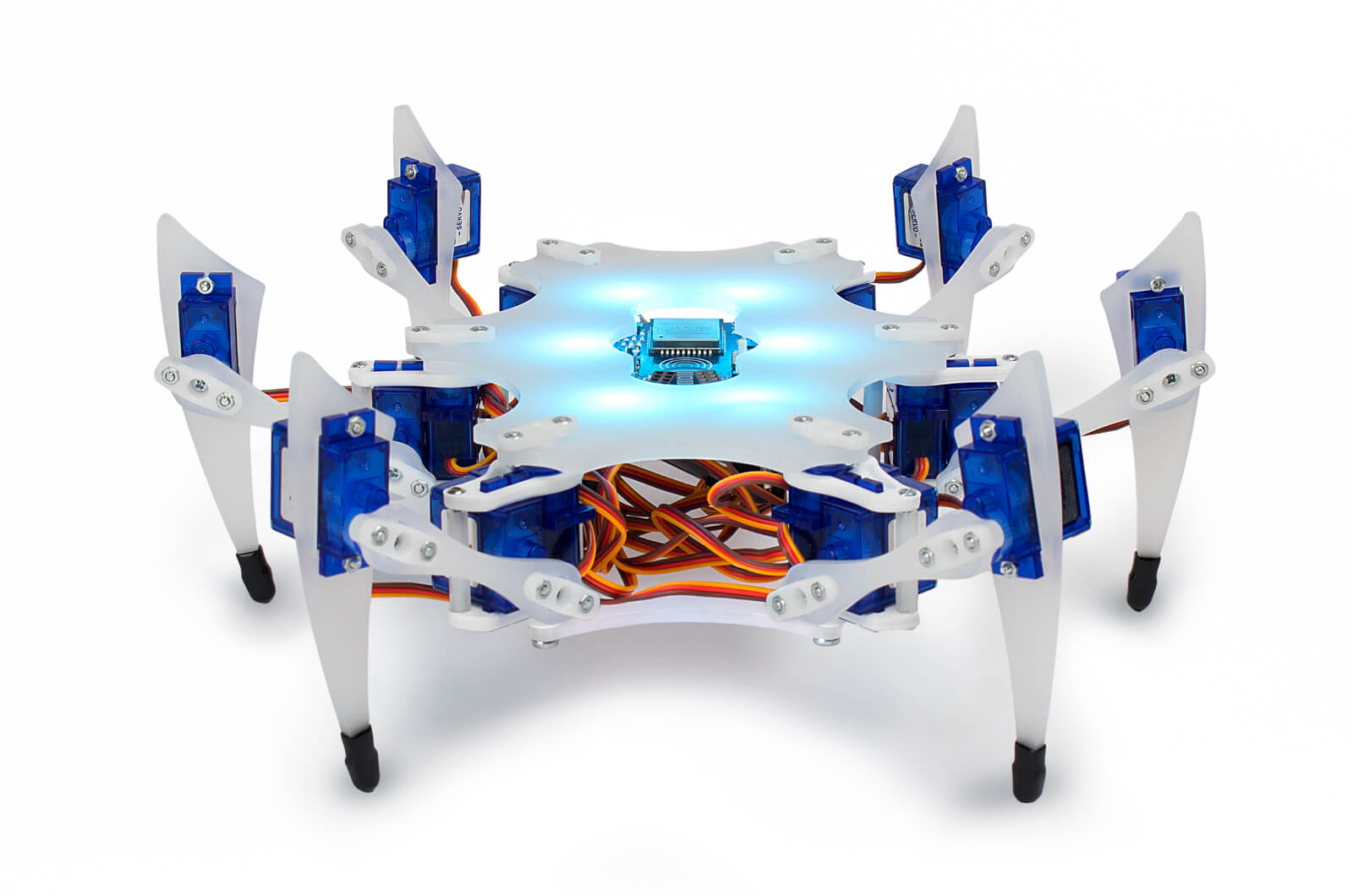 STEMI Hexapod
The STEMI Hexapod is the cornerstone of our robotics program, through which students experience the complete engineering process, from analysis, design and construction to programing and testing the robot according to contemporary industry standards.
Designed for Boosting Student Engagement and Creativity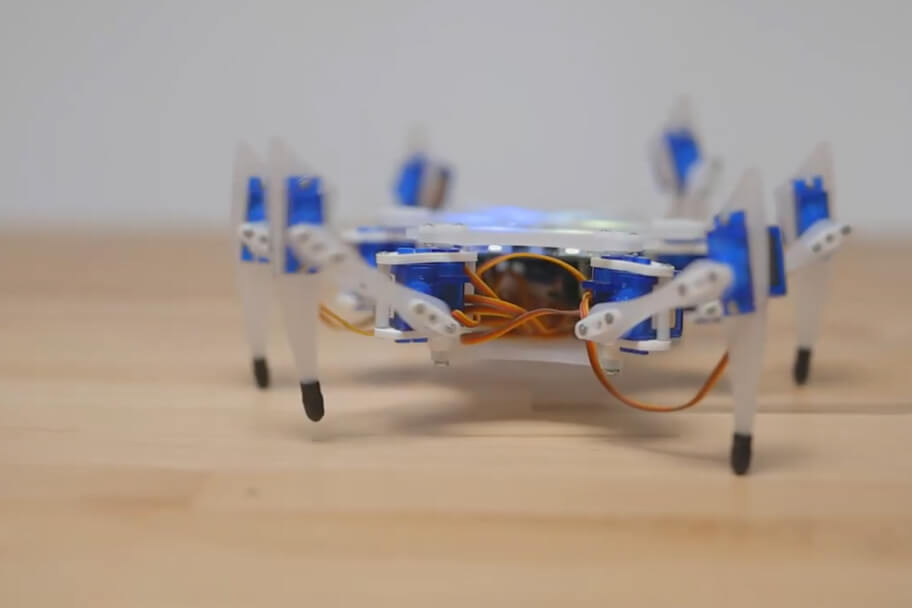 Unique
Improve learning outcomes and student engagement with a collaborative STEM experience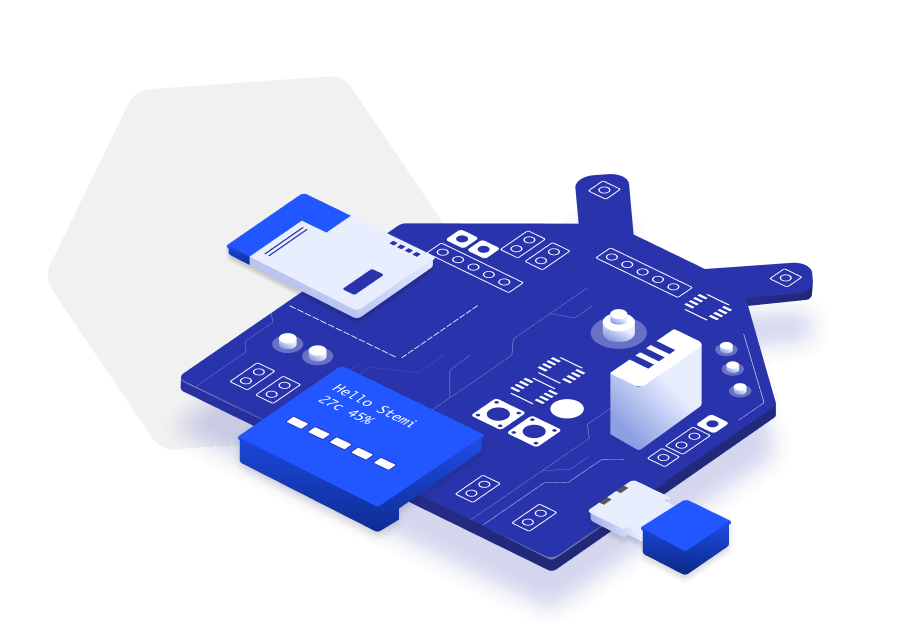 Interactive
The robot is equipped with sensors through which it can interact with the environment, when you tickle it, the robot shakes, rattles and rolls.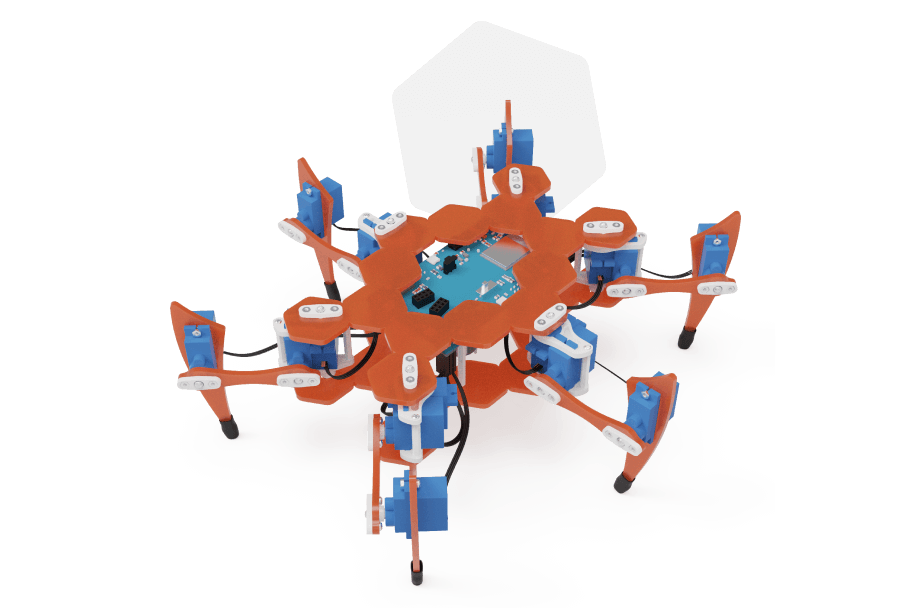 Customizable
Featuring 6 programmable RGB LED lights and a custom colored plexiglas body, students can customize their STEMI hexapod to add a personal flair.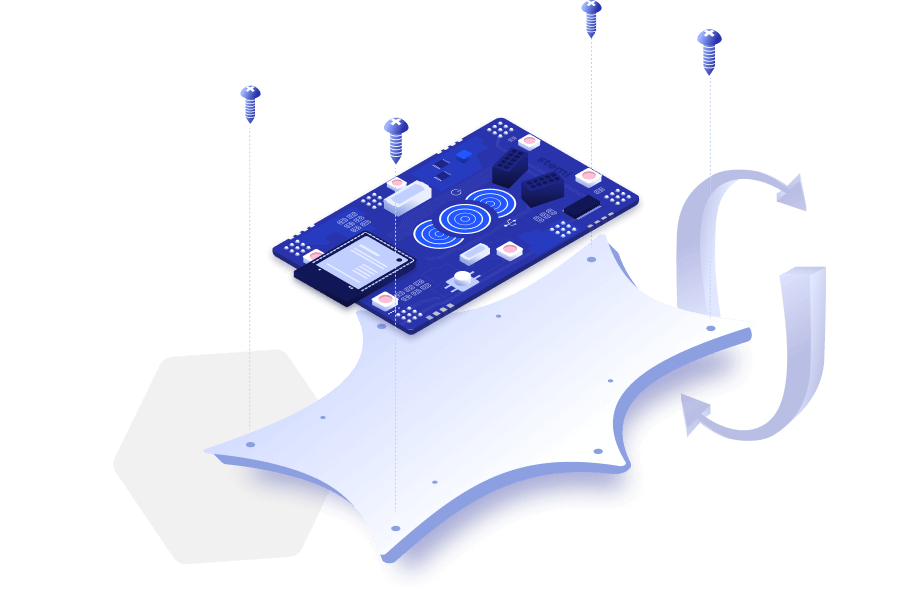 Reusable
Based on our sustainable approach to education, the hexapod hardware is fully reusable allowing teachers to educate multiple generations of students with the same hexapod.
Plexiglas links and body with a modular printed circuit board (PCB)
Designed for speed and interactions with lights and human touch.
Programmable
Optimized for the App inventor and Arduino programming language
Battery Powered
1h active time with convenient USB charging
App Controlled
Communicate with the robot via Bluetooth iOS and Android app
Frequently asked questions
What if something breaks on my Hexapod?
In case you break something you can always 3D print it out (if it is a plastic part) or you can order replacement parts with us or the company that sold you the robots. All the electronic parts have a 2-year warranty if used as prescribed.
Please contact our support via STEMI Chat or Email support@stemi.education if you have any problem with the parts.
What if there is a missing part in a box?
If that is the case, please contact our support via STEMI Chat or Email support@stemi.education or get in touch with our partners who sold you the robots, we will resend the parts needed.
Can I create something other than the spider-like walking robot out of these parts?
No, the parts are intended to be made for creating a Hexapod but don't worry, there is plenty of fun and customization available with Hexapod as it is.
What if something is not working on the robot?
If there is a malfunction, please contact our support via STEMI Chat or Email support@stemi.education or get in touch with our partners who sold you the robots. We will make sure to get you back on track at breakneck speed.
Do I get a battery to run the Hexapod?
Yes, you get a rechargeable battery that gives you 45 – 60 minutes of playing time with the Hexapod.
Can you download the app to control the Hexapod?
What can you do with Hexapod?
Hexapod has many functions. First of all, it is a part of the Robotics STEM program and one can learn 3D modeling, creating a mobile app, and programming using Hexapod. It has many sensors, different walking styles, programmable LED lights, and many other functions. We have also added additional sensors to the platform so there is so much stuff one can do with our Hexapod.
For which age is Hexapod made for?
Hexapod is made for middle school and high school students, grades 7 – 12.
What is a Hexapod?
Hexapod is a 6-legged walking robot that is a base of our Robotics STEM program. It comes in a box in parts and robot assembly is a part of the Robotics STEM program.