Bring the Tech Industry Into Your Classroom
Transforming education with our innovative educational platform and industry-based STEM programs for middle schools and high schools.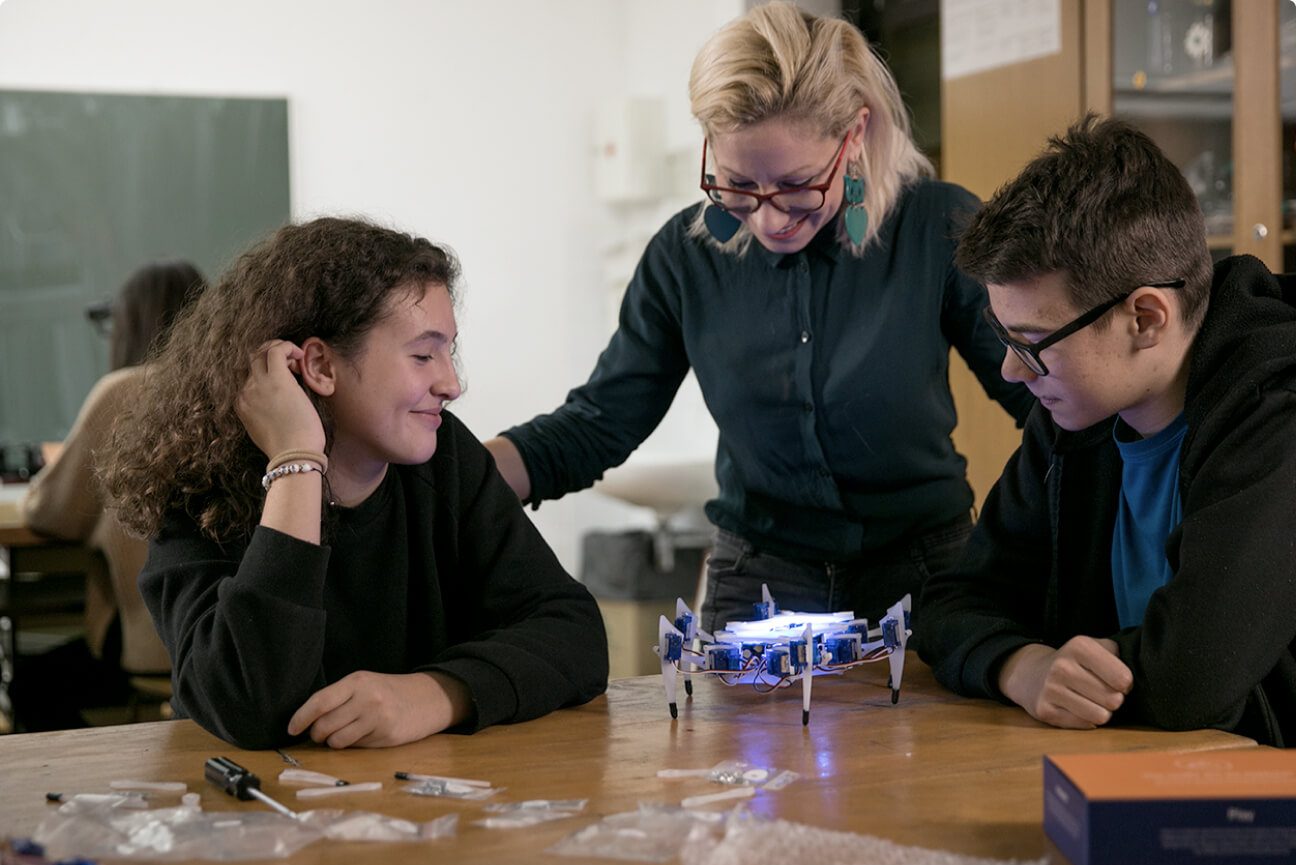 Achieve Better Learning
Outcomes in STEM
I was inspired by the amount of growth I saw in each of the students, and I am confident that the skills these students learned will be valuable in their future education and careers. "
Elizabeth Collucio
The experiences students gain after completing any one of STEMI and Milestone C courses, will not only prepare them for a future career in a STEM field but, more importantly, for life.
Tina Henckel
Frequently asked questions
Can I become your industry partner?
Sure thing, if you are working in the tech sector and you want to pass your passion to younger generations or just work on your employer branding we will gladly consider cooperation.
Under which grades are your STEM programs?
STEMI creates industry-based STEM programs for middle and high school students. We adjust the level of complexity according to age and experience. For example, for both Robotics and AI have a middle school version that usually involves block programming for the coding portion of the program and in high school versions, syntax coding is used by students.
How can I become a STEMI partner?
Please contact us at sales@stemi.education so we can explore how we can partner up.
What is a Hexapod?
Hexapod is a 6-legged walking robot that is a base of our Robotics STEM program. It comes in a box in parts and robot assembly is a part of the Robotics STEM program.
What is STEMI Lab?
STEMI Lab is our innovative educational platform designed for immersive and scalable industry-based STEM experience. Both teachers and students use the platform to interact with digital content.