For the first time in the neighboring country of Bosnia & Herzegovina, Stemi was involved in creating 'a different type of classroom'. Powered by Infobip and together with our UNDP (United Nations Development Programme) partners, we organized 'Imagination Day 2023' – the final event of STEMwave BIH season 22/23.
Stemwave – School of the Future is an educational movement dedicated to bringing 100% free STEM education directly into K6-K12 classrooms, supported by strong partnerships with the prominent industry leaders. During 1st season in BIH, these partnerships supported participation for over 25 schools, around 500 pupils and 70 teachers.
Organized at Army Hall, a beautiful venue located in the heart of Sarajevo, Imagination Day 2023 was a 2 days long event created for over 150 pupils and teachers who participated in this season of STEMwave. Both days were packed with amazing programs and we got the opportunity to hang out with teachers, pupils, entrepreneurs and industry experts.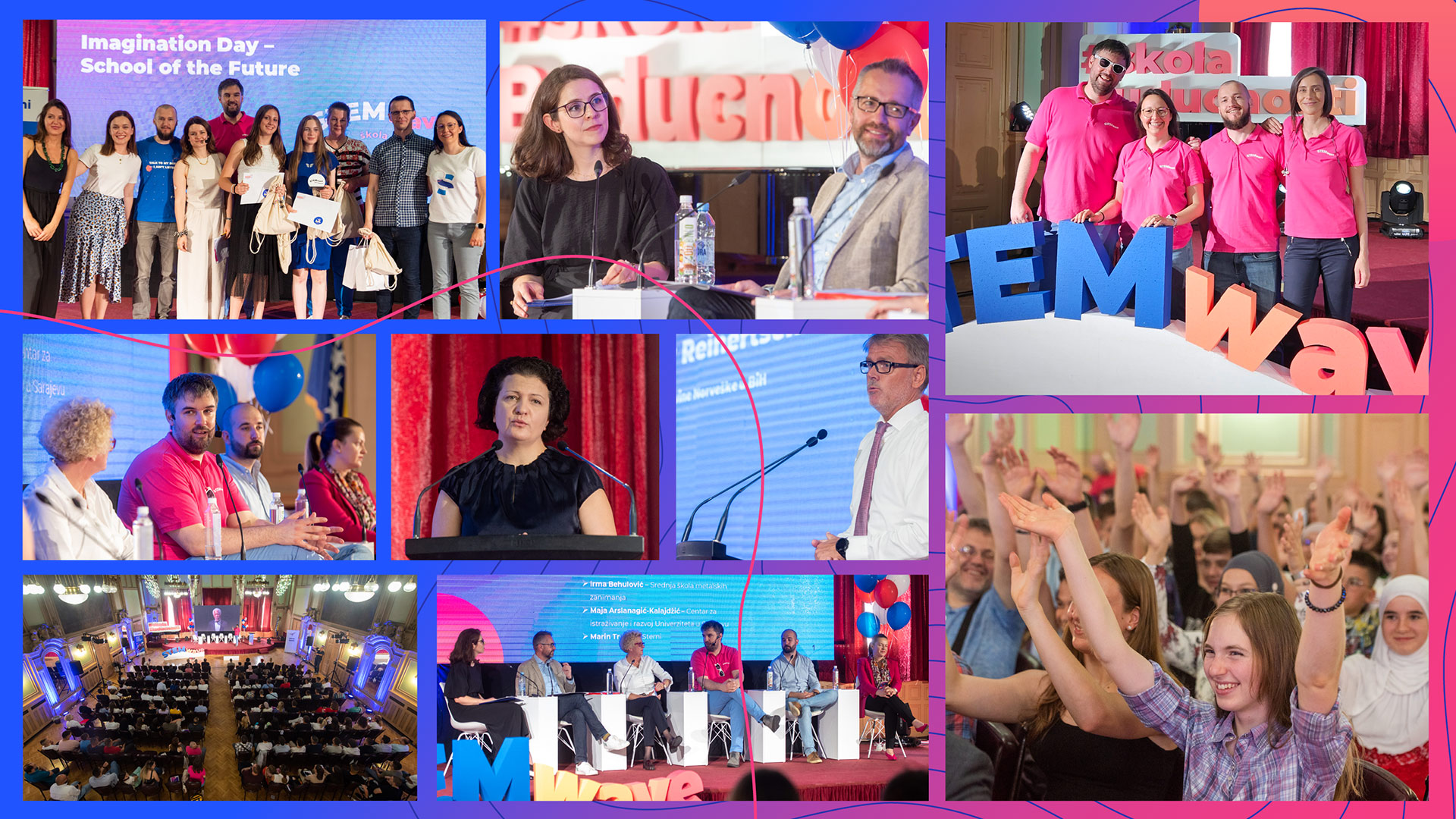 This unique event primarily focused on students and teachers experience, therefore it was specifically tailored in a way to keep them engaged throughout the whole day, offering experience and access to the information and products from the tech industry not easily obtainable otherwise.
The concept of the first day revolved around the word 'Inspire'. The first day was an opportunity to hear inspirational talks and discussions and exchange opinions and ideas. It was a pleasure to hear inspirational talks by some of the brightest minds in BIH education and tech industry.
Day 2 was under the theme of the word 'Create'. The idea was to show pupils and teachers great technologies being created in BIH and give them the opportunity to engage in conversations with engineers, scientists, and entrepreneurs working on tech projects. During the expo part of the event, different organizations from BIH were invited to showcase projects they are working on and the technologies they are developing. As a closure of the event, the best school teams presented their projects to other pupils and the industry, which was then followed by the awards ceremony.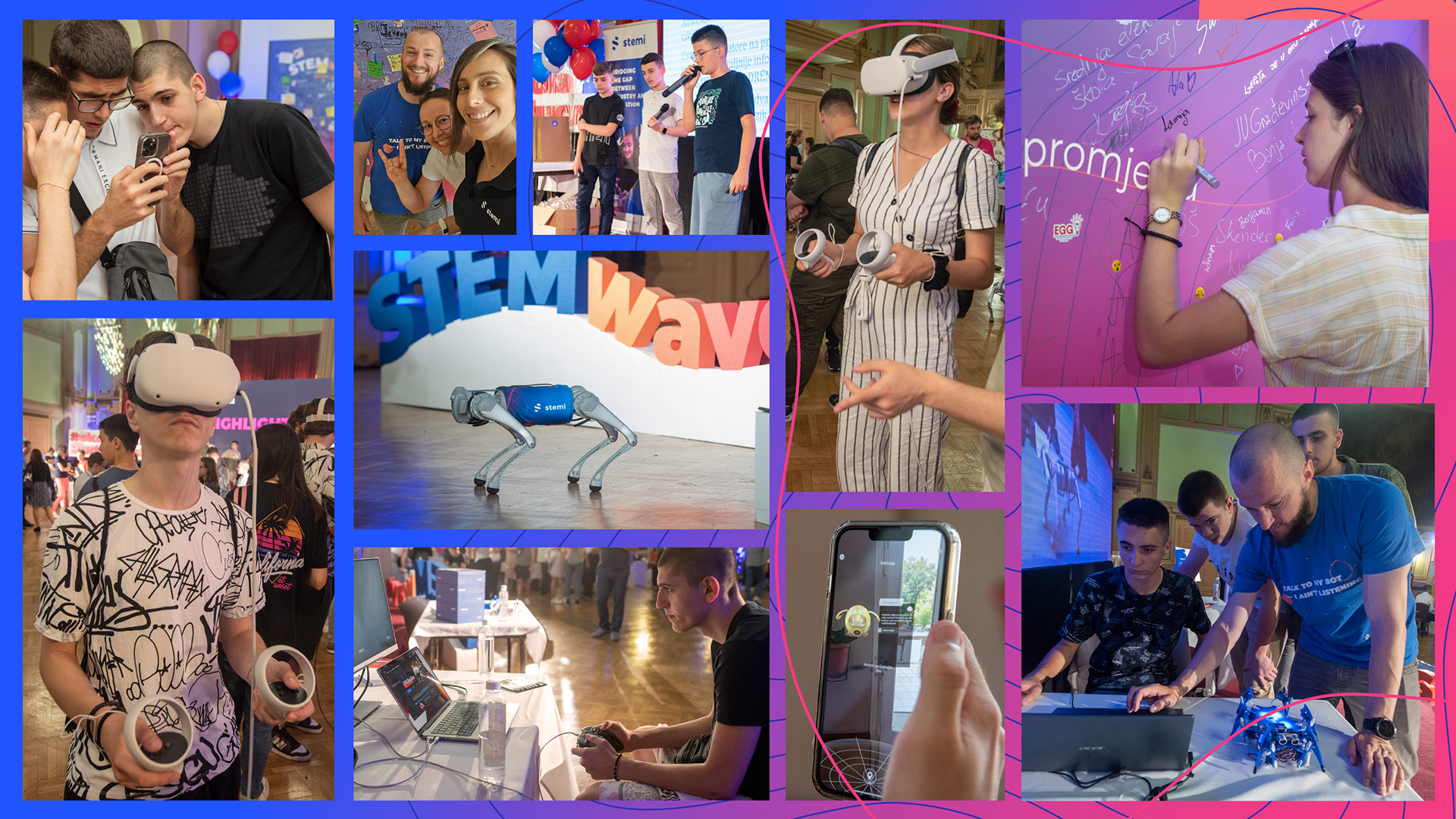 We had an amazing time organizing and attending the first edition of Imagination Day and we are looking forward to expanding the STEMwave – School of the Future project further, making a positive impact in education and creating life-changing opportunities for many students and teachers all over Bosnia and Herzegovina.